We always say COM is our DNA.  However we do offer a few select fabrics as a service to our design clients.  None of our fabrics are graded in to our pricing (all furniture prices are COM) and fabric prices shown do not include shipping & handling charged by the weavers.
Please keep in mind each screen and monitor will display colors differently.  If you have any question about the color of a piece of cloth, please request a sample from sales@barnescustomshop.com
On this page you will find our ultra-performance fabrics.  Be sure to review the info-graphic to the right to learn about the incredible properties of these fabulous fabrics!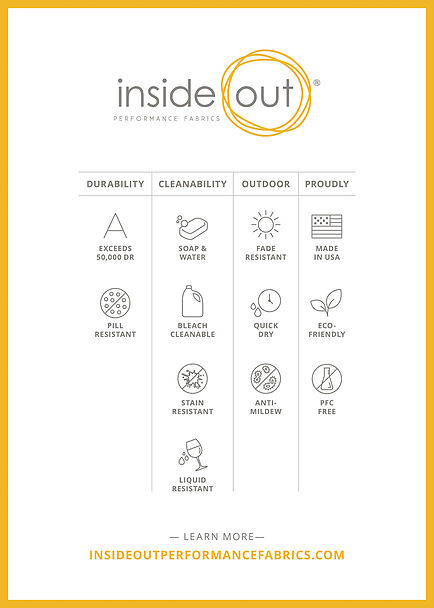 Performance Fabric Features